Longevity, Trusted, Respected.

Long time company hosting quality servers.
We have been hosting game servers and dedicated server since 2015, we have over 1000 recurring happy customers and we give the personal touch to our support.

Hosting Servers Since 2015

IF YOU ARE NOT COMPLETELY SATISFIED IN THE FIRST 72 HOURS WE WILL REFUND YOU IN FULL.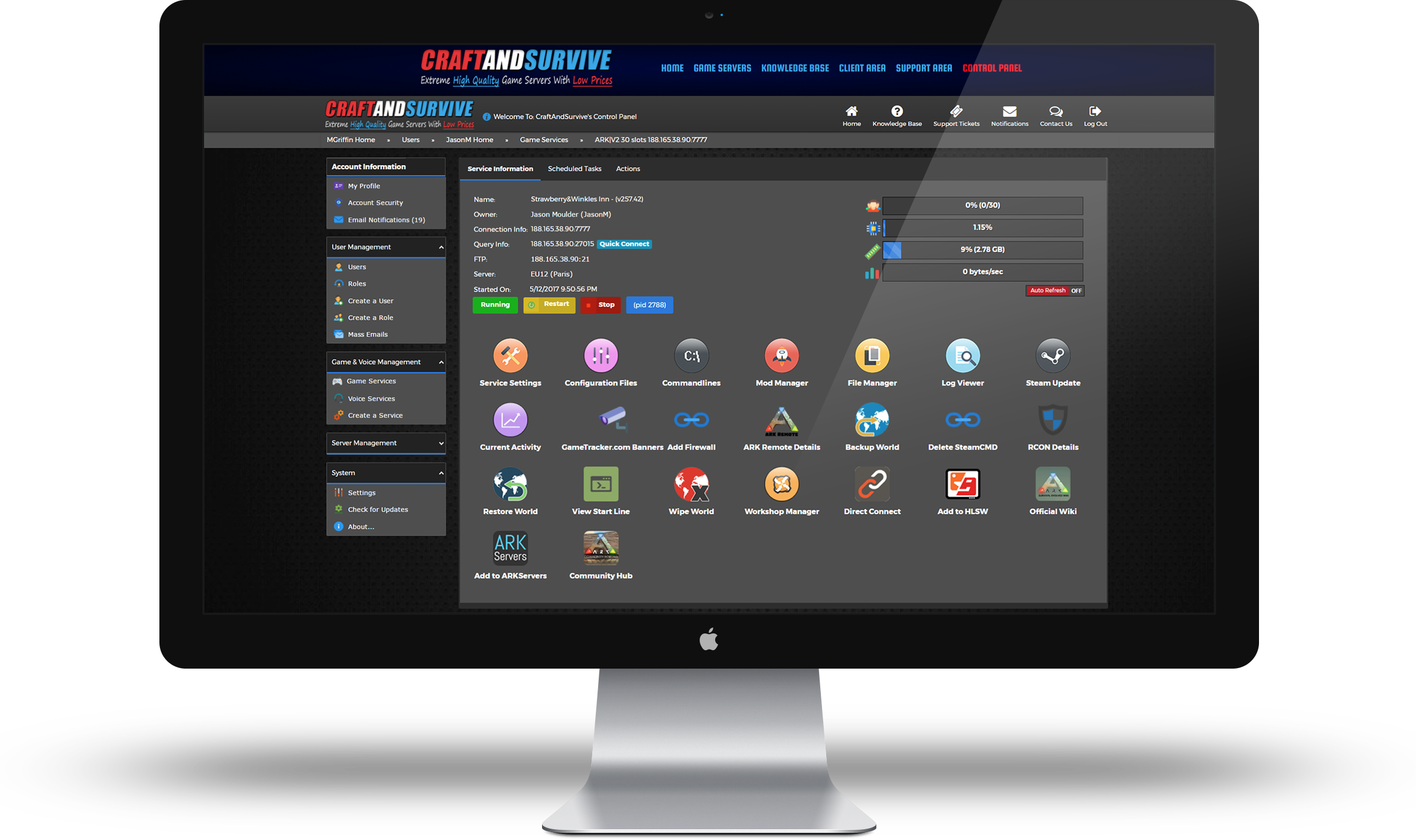 Dropdowns and text input fields make configiring
your server as easy as possilble.
You get full FTP access so you can upload files
easily from your desktop.
Our control panel tells you the CPU usage, memory
hard disk usage.